Online Giving

We are delighted to provide an opportunity for you to give online that is secure, safe, simple, fast, and convenient.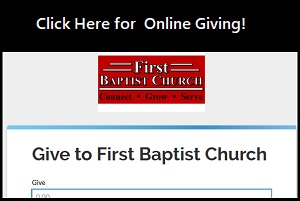 (This giving link takes you to the secure site provided by Realm and ACS Technologies. https://onrealm.org/FBCLA/Give )
Thank you for giving to the Lord's work at First Baptist Church of Many and around the world.